Leadership
Staffed by professional educators and outdoor adventure enthusiasts with a passion for nurturing and challenging young people, the staff at Victory Ranch invests in the lives of kids all the time. You don't find these folks taking the summer off.
Anne and Dennis Smith, Founders and Directors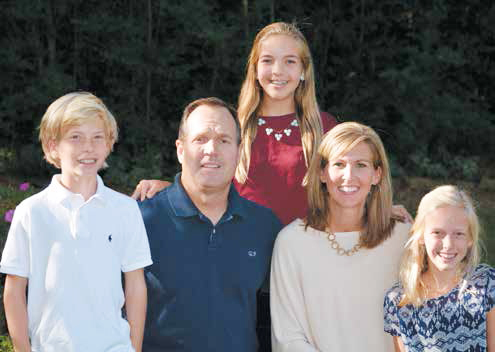 Anne and Dennis are the founders and serve as directors of Victory Ranch. 2016 will be their thirteenth summer to move their family to Bolivar, TN to live for the entire camp season. They are committed to providing leadership to the counselors and staff as well as being intimately involved in scheduling and supervising each day's activities.
Anne is an Art teacher at Evangelical Christian School. Dennis is in his 28th year at Presbyterian Day School, where he is the Director of Athletics and Operations. With over 50 combined years of experience teaching, coaching, and directing camps, the Smiths are an integral part as to why Victory Ranch is one of the country's premier summer camps.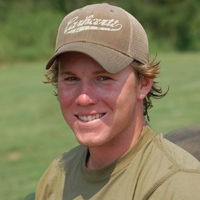 Graham Harrison
Assistant Director
Starting his thirteenth year at VR, Graham will be serving as Assistant Camp Director and Worship Leader. Who better to manage our aquatics program than the cousin of Ernie Brown Jr., "The Turtleman"? He is as at home in the water as… well… a turtle. Graham has been involved in every aspect of camp: serving as counselor, lifeguard, Sports and Recreation Director, Adventure Director, and even helping with our Round Up worship time. We call him our Victory Ranch Swiss Army knife.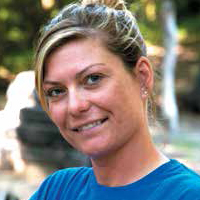 Penny Russell
Recreation Director
Penny has been involved in VR from the very first summer. She is a former Bethel College athlete and has become a mainstay in our Sports and Recreation Area. She is currently a full-time teacher at Bolivar Middle School. In the summer you will find her under our canopy of trees at the paintball course or on one of our fields coaching.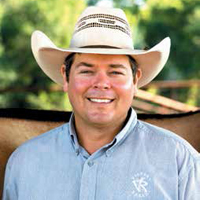 Zeb Russell
Equestrian Director
Zeb's birth certificate states his place of birth as "saddle". This real cowboy is entering his thirteenth year at Victory Ranch and has provided thousands of campers with a safe, positive introduction to handling and riding horses. His calm manner and infinite knowledge of riding, roping, and everything equestrian builds the confidence of novice riders.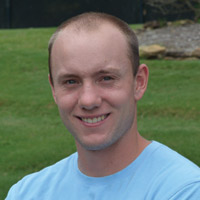 Garret Harrison
Water Sports Director
Summer 2016 will be Garret's tenth year at Victory Ranch. By day you will find him most often at the Lake and Zip'n'Dip tower, but by night you will find him at our Round Up worship time and our famous night activities. Kids love him for his genuine personality and willingness to participate anytime. We love him because he is a great Christian role model for our kids… oh, yeah and the campers too.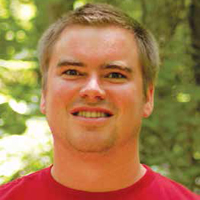 Chad Eoff
Program Director
Chad started his VR career eleven summers ago as a counselor, but now this ECS teacher and coach takes time off to serve as our summer Programs Director. His cast of characters includes the infamous pirate Captain Kirk and the martial arts master Bob Vance of the Bolivar Karate Complex. Chad also leads the music and worship during Roundup every night.
Paul Warner
Outdoor Adventure Director
Starting his third year at VR, Paul will be overseeing all outdoor adventure activities. As a former high school and college athlete, he brings years of experience to one of our signature areas here at Victory Ranch. After just two years, he is a favorite among campers and staff because of his outgoing personality and drive for adventure.